Get Started
This course is currently closed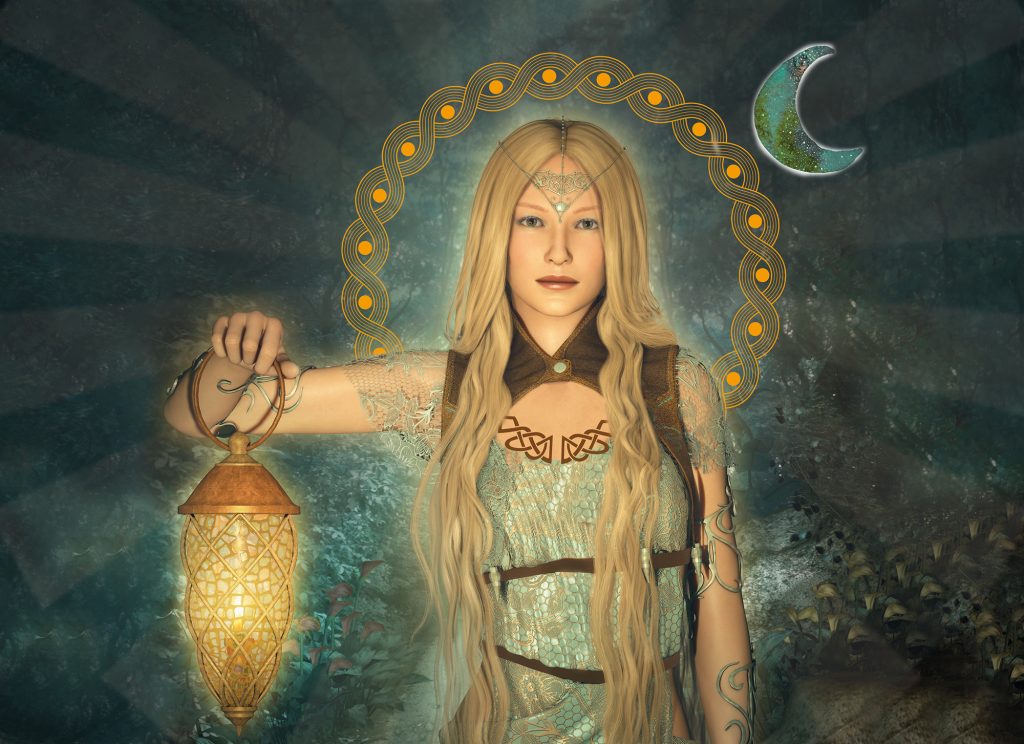 The inspiration for this Soul Sight Self Ceremony came when out in nature creating a wreath out of twigs, Winter leaves and berries while yearning to connect with the Otherworld attuning to the ethereal energies of Faerie Goddess Aisling.
She is a Goddess of the Tuatha Dé Danann who dared to envision a new way of being and has much to offer us at the start of the calendar year. Aisling chose to see a life that was different and listened to her heart. She fell in love with Bran a human man and her magic nine bells called to him to hear her invitation. You too may truly see with your soul sight by letting Goddess Aisling gently guide you to open your 3rd Medicine Eye. This simple yet powerful Moon Ritual Self Ceremony will gift you the opportunity to do so by using a circular wreath of nature as you dare to see what 'must be seen'.
You are now following in the footsteps of your foremother Ancestors creating Self Ceremony in the privacy of your own home or garden. It is time to begin – your Celtic soul is ready.
---