Offering the exquisite Rites of Passage of women to your community both local and online.
This amazing online Women's Course teaches you how to facilitate your own Moon Circles, with exclusive Celtic Rites of Passage, Blessings and Divine Feminine Ceremonies. The  Course revolves around the unique Moon Mná Lunar Themes which have organically emerged attuned to the Irish Goddesses, Grandmother Moon and the Celtic Wheel of the year for both the Northern and Southern hemispheres.
Each Theme holds the archetypal energies of Irish Celtic and pre-Celtic Divine Feminine deities. They speak to us from the past resonating with our modern times by fusing the ancient with the new. As a woman of today you have the opportunity to awaken the whispers of the past to host women in your community in sacred ceremony together.
Does your Celtic soul yearn for this epic voyage? This is the time  – you are ready now!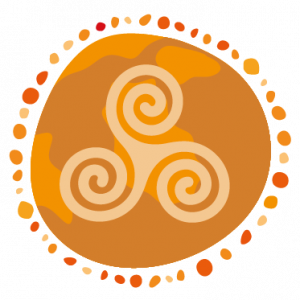 Moon Mná Circle Facilitators Training is for Women Who: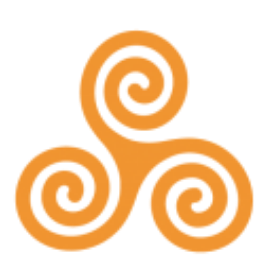 desire to learn about Moon Circles, with exclusive Celtic Rites of Passage, Blessings and Divine Feminine Ceremonies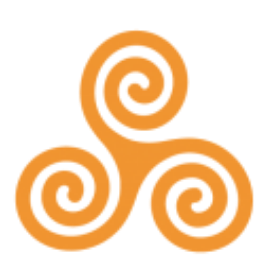 wish to play a part at this time of major shifting in how we humans live on our beautiful planet Earth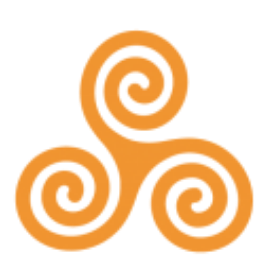 your soul long to be part of the innovative and changing energies that are currently manifesting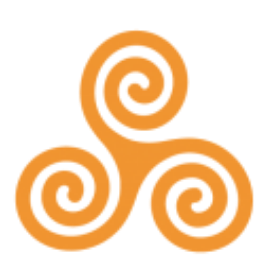 your heart wish to honour the sacredness within yourself, other women and Mother Earth herself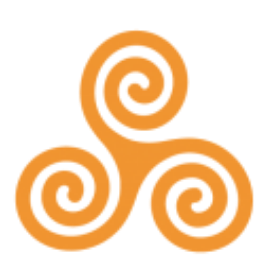 aspire to begin a Women's Circle or expand their own classes or workshops through facilitating Moon Mná Women's Circles.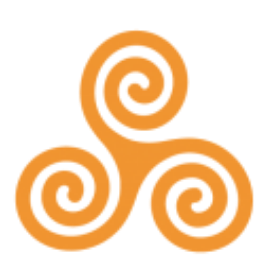 wish to experience and learn rites / ceremonies for their own benefit and then may choose to step into facilitation as they gain knowledge, experience and confidence.
As a woman in our busy world, you decide when you wish to start the Course and we will simply slot you into the revolving Celtic Wheel of the year.  You will receive 13 Moon Mná Lunar Themes over a 13 month period.
When you join, the first module is the Foundation Theme, around which all the other 12 Themes orbit. This is designed to give you a strong and solid basis on which to build your confident hosting and presentation skills to hold your first Moon Mná Circle. With each month that follows you will receive the next Lunar Theme relating to the specific Goddess or Divine Feminine aspect correlating to the Celtic Wheel of the year. You progress at your own unique rhythm each month with me as your guide along the way.
You will experience and learn to share with others each of these aspects. This training supports you in empowering more of your divine feminine energy so you can be a guide others.
Goddess Rites
These unique energy transmissions of the Irish Celtic Goddesses awaken dormant seeds within each woman who receives them.
Rites of Passage
The exclusive Moon Mná Maiden, Mother and Crone Rites are vital shifts in feminine growth, maturity and intuitive perception.
Goddess Blessing
With these sacred invocations you will ignite the powerful energetic attributes of feminine deities within which you pass on to other women.
Shamanic Journeying
You will be guided to experience and lead those in your Circles to energetically travel to our inner feminine sanctums to gain higher perspectives as a woman.
Transpersonal Healing
Each Theme gifts you an opportunity to awaken within the birthright of your sovereignty that yearns to be released. 
Art of Facilitation
You will learn how to communicate, transmit and facilitate the Moon Mná Lunar Themes in safe and empowering Sacred Ceremony. 
Northern Hemisphere Themes
For the Southern Hemisphere, the themes are the same but in a different order to align with the seasons. You can find the sequence of themes here.
Goddess Aisling's Visioning, January
Ethereal Faerie Goddess Aisling inspires you to create a very special Vision Board for the year ahead, to be all you can be, as you dream in your exquisite destiny.
Brigid's Fire Blessing, February
The Sacred Flame of Goddess Brigid, bringer of Springtime, will ignite a passion within as you receive her powerful Fire Blessing and learn to gift this to others. 
Maiden Rites of Grainne, March
Youthful exuberant Goddess Grainne invites you to experience a key Rite of Passage to be welcomed retrospectively into womanhood for your first Moontime.
The Morrigan's Burlá Ghuí, April
The Morrigan, the Goddess of Birth, Death, Rebirth, teaches you how to honour this powerful eternal cycle by creating a poignantly beautiful Nature Burla Ghuí 'prayer bundle'.
This beautiful meditative Shamanic Journey guides you to intimately connect with your breasts – Moons of Love and ask what they need of you at your current stage of life. An epic voyage of discovery.
Mother Rites of Danu, June
This is an invitation to step into your motherhood to embrace and nurture all we women give birth to which may be a baby, a creative project or vocational work.
Na Sídhe, the old Irish for 'The Shining Ones' weave their potent magic to arouse your playfulness and intense focus in this enchanting organic experience.
Reveal Your Inner Goddess, August
This is an opportunity to unveil the true essence of who you really are and glimpse the magnificent Goddess nature that lies within waiting to be revealed and honoured in all her glory.
Síle na Gig Rites, September
You will receive the gift of arousing your full female power from the ancient Goddess Síle of the Vulva as you embrace and align your sexuality with your holistic being.
A Journey to the magnificent and powerful energetic cauldron that is or was your Womb for understanding, wisdom and health in a safe and nurturing environment.
Crone Rites of the Cailleach, November
Under the guardianship of the wise Crone you will ritualistically step into and embrace the wisdom of your future or current elder years smoothing the way, no matter your current age.
Boann Crafting and Storytelling, December
The Irish Celtic Goddess of the River Boyne offers her gifts of flow and expansion as you (re)discover the soothing rhythms of creativity and celebrate Winter hibernation time.
Moon mná Facilitators Training
Southern Hemisphere Themes
Moon Mná Facilitator Training
This Course has many aspects and is designed to meet you wherever you are in relation to hosting your own Women's Circle.  We are honoured and privileged to invite you to become a Moon Mná Facilitator as part of the great global energetic shift. You too can become a beacon of Light for women. 
The Course embraces all types of learning – visual, audio and written – with a variety of multi media material plus the experiential and reflective practice of hosting your own Moon Mná Circle. This combination will gift you a solid foundation so you will be empowered and equipped to hold safe and powerful Moon Mná Circles.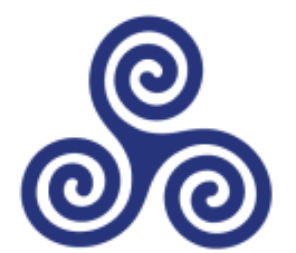 13 Live Art of Facilitation Calls
These are a vital way to interact with Karen and network with the other Course members during live online sessions about the invaluable Art of Facilitation.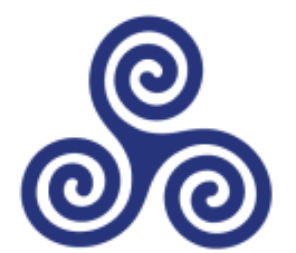 Sacred Rites & Ceremonies for each Theme
The unique aspect of Moon Mná women's circle training is offering the Goddess Rites and Divine Feminine Ceremonies to other women.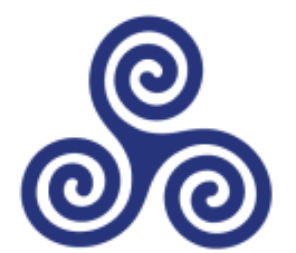 Videos for each Theme
The video material is concise and informative bringing the Course content alive, as well as demonstrating the ceremonial aspects of each diverse Theme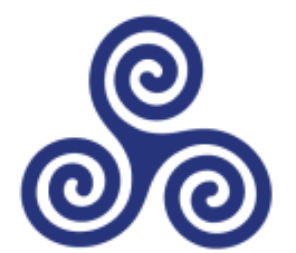 Chant / Audio for each Theme
Each Theme has a specific Chant to be sung in unison during the varied Ceremonies which creates a soulful atmosphere.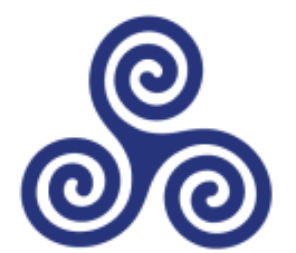 Documents for each Theme
The written materials taking you step by step through each Theme providing simple yet solid structural guidance.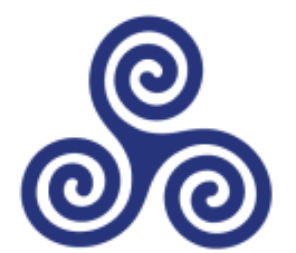 Reflective Feedback
The Reflective Feedback is a fantastic way to engage with Karen privately each month as she comments and answers your queries each time you hold your Moon Mná Circle. Many women really enjoy and appreciate this way of communicating as they progress through the Course.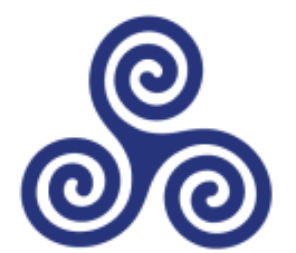 Mentorship
I am here to offer you support, advice and guidance through the Course material and by email to develop your skills as a confident and safe facilitator.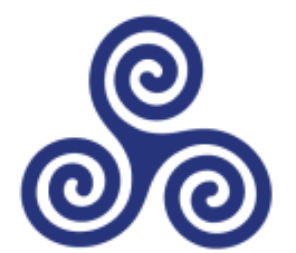 Access to Online Community
We have an exclusive Facebook group for Course members to share and connect while receiving regular updates as well as seasonal global initiatives.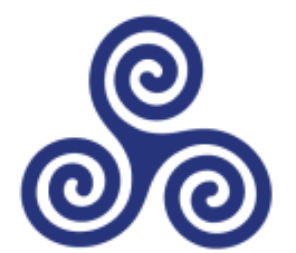 3 Years Access
When you join you get the foundation theme initially. After this, each month you will get access to the monthly theme & all its training content. You will have access to the material for 3 years so you can continue to integrate the teachings.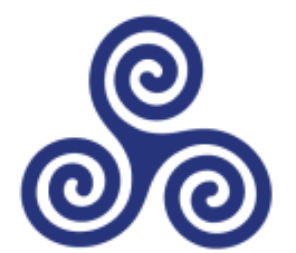 Certification
The Certification is provided by the Slí An Chroí School of Shamanism who are ratified by the Complementary Therapists Association and the Society of Shamanic Practice. To receive your Certificate you are required to host your own Moon Mná Circle/s and complete the short Reflective Feedback after each of the 13 Course Themes. There is no immediate requirement to do this each month and it is advised to go at your own pace and speed. You may step into the work at any time when you feel you are fully ready.
Become a Moon Mná Circle Facilitator
In this the time of COVID-19, we are offering a reduced rate of €83 per month.
As women, and those who identify as women, when you join the course we ask that you answer 13 very special insightful questions first. You will receive this via email upon registration. We know you will enjoy this reflective and intuitive process. This Course is not for everyone and we are happy to gently guide you as to the timing and suitability. Most women who begin the Course aim to become certified as Moon Mná Facilitators. However this is optional and some women make this choice at varying stages during the 13 months.
Payment will be in 13 monthly instalments of €83.00 to be paid by the 21st each month. Payment is made via credit card with automatic renewal every month from your 1st instalment.
We are proud to donate a portion of the proceeds from Moon Mná Circle Facilitators Course to End Period Poverty.
Northern Hemisphere
13 Instalments
Southern Hemisphere
13 Instalments
After completing the Foundation Course of the Moon Mná Facilitators Training. (You can be a current trainee or a past / current facilitator of the Moon Mná Themes). You are able to learn additional themes e.g. Keening Circle, Skyclad Swimming and share them with your circles.
One of the greatest gifts of the Moon Mná training was the opportunity to explore and affirm my Celtic heritage and spirituality. I live on the west coast of Canada, far my roots in Ireland, yet am now connected spiritually and energetically with the practices and rites of my ancestors.
Della Ratcliffe
Vancouver, Canada
Being part of this loving, wise woman Circle has enriched me personally and spiritually and prepared me to share these divine practices with others.
Brigid Whitehead
Colorado, USA
The Art of Facilitation aspect of the Course offered me an additional branch to my holistic practice by deepening my understanding and ability to hold sacred space for women.
Geraldine Walsh
Dublin, Ireland
Being part of the Moon Mná Course was a beautiful experience. Karen is a wonderful teacher. Inspired by her Course I feel now fully confident in holding my own Women Circles.
Claudia Bucek
Vienna, Austria
I craved a deeper connection with my Celtic roots, I needed ceremony in my life & a sense of deep Earth connection. With Karen's gentle guidance I turned doubt into self-belief.
Catherine Lewis
Henley, England
Karen, I am so deeply appreciative of all of your work. You clearly take the time to present the theme materials professionally, and with a kindness that translates to encouragement and love.
Molly Maguire
Bolinas, CA, USA
By connection with the Moon Mna womenfolk through the Course, reality is enhanced as the generous wisdom, video conversations, Courses, events, Gatherings, Ceremonies, Blessings and incredibly awesome Attunements are available anywhere. I'm in Australia and love having this in my world!
Kristin Tyson
Queensland, Australia
The Course strikes a great balance between respecting the material and allowing people to express their own unique voice in the facilitation process.
Anne-Marie Killeen
Co. Tipperary, Ireland
The Course strikes a great balance between respecting the material and allowing people to express their own unique voice in the facilitation process. I really loved and received so much from being a part of the Moon Mná Facilitator Course. It has served as a solid foundation from which to move confidently forward into facilitating Women's Circles
Anne-Marie Killeen
Co. Tipperary, Ireland
I reconnected with the wisdom of the Grandmothers, with the knowledge of Indigenous Tribes, with the prophecies of old, and with the draíocht of story and legend and the harmony of woman and nature.
Dolores Ronayne
Co. Waterford, Ireland
Learn how to bring the powerful archetypal energies of the Moon into your precious life.